Note: the video is essentially the same as the text below.  Pick whichever format you like best!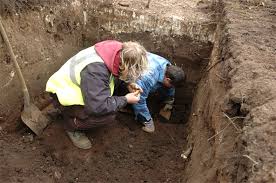 The working metaphor I use for mindfulness meditation is of an archeological dig.
In archaeology, a dig starts with shovels and pick axes, with tools and processes.  Eventually, this culminates in the discovery of artifacts, fossils and other treasures.
Mindfulness meditation is very similar.
We start with method and fundamentals, learning to be present-moment-aware with an equanimous and curious attitude.  After this stabilizes, it culminates in "insight" into the nature of our hearts and minds. Continue reading →