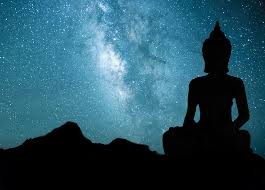 The Basic Framework of Different Meditation Approaches
In the practice of transcendental meditation (TM), a meditator repeats a mantra over and over, usually for a period for of 15-30 minutes.  This mantra repetition tends to "override" the habit of thinking.  In turn, it leads to a sense of calmness, peace and inner stillness.
In the practice of loving-kindness meditation (Metta), a meditator might repeat well-wishing phrases or consciously reflect on people or things they love the most.  This practice tends to "override" whatever difficult emotions we are experiencing.  In turn, it leads to feelings of love, kindness and warmth.
Often when people think of meditation, they think of these types of practices—doing some kind of mental judo in order to produce a certain effect, like a quiet or empty mind, or feelings of love and warmth.
While those meditations can be very powerful, the aim of mindfulness is a little different.  Instead of trying to make the mind a certain way, like peaceful or loving, mindfulness simply teaches us to be aware of all things without reactivity.
To put it another way, sometimes the best mindfulness practice can actually happen when the mind is very active and chaotic, or filled with intense emotions.  This is because instead of trying to get rid of difficult experiences, mindfulness teaches us to find freedom even while they are happening.
Breaking Down Mindfulness Meditation
In mindfulness meditation, we might gently anchor our attention in a present-moment object, like the breath sensations or even a mantra.  However, instead of "zooming in" very closely and concentrating with great intensity, we begin to "zoom out" a little bit.
This means that in addition to the present-moment object, we start to notice our patterns of thought, feeling, sensation, reactivity, and how they are all interrelated.
For example, while lightly anchoring our attention on the breath, we begin to notice some thoughts about planning the work week.  Those thoughts begin to create a feeling of anxiety, which creates a sensation of tightness in the chest.  Then, a reaction comes up that says, "won't all this just stop!  I'm trying to meditate!"
We simply become aware of all these inner processes.  Not feeding them.  Not resisting them.  Just being aware and letting them flow through.
Mindfulness meditation is sometimes called "insight meditation."  This is because the more we develop this raw awareness of our mind and body, we begin to notice deeper truths about how it all works—like, say, how pain happens from time to time, and is a mandatory part of human life, but how suffering only happens when we resist the pain, and how that is a very optional part of human life.
So instead of finding peace by "getting rid of" our irritability, mindfulness teaches us to embrace that irritable experience, develop more and more awareness of it, and, in time, uncover insight that leads to relating to it in a completely new and liberating way.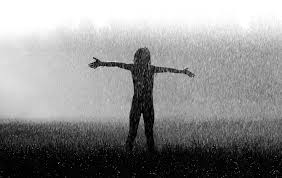 The Final Verdict
Most styles of meditation are trying to create a specific type of experience.  Maybe they are trying to create a very concentrated and peaceful mind.  Maybe they are trying to create loving feelings, a sense of purpose or boundless joy.
Mindfulness meditation is unique because it does not try to create any type of experience.  It allows whatever is happening to happen.  It's based on the idea that the more deeply we can notice our inner reality with a spirit of allowing, the more we realize that we can find freedom and happiness no matter what is happening.
More simply, mindfulness meditation is an invitation to come home to yourself, all day long everyday.