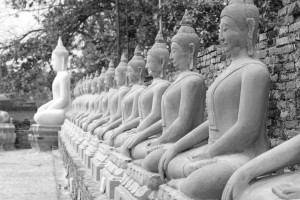 Daily Morning Meditation
Dates: Every Morning, 8 – 9am Pacific Time
Cost: Gift Economy / offered on donation
Commitment: no RSVP needed
Location: Virtual via Zoom:  https://zoom.us/j/370125244
Zoom Password: meditation
Morning Flow (Monday to Friday):
8:00 – 8:10ish  — a short reading and/or reflection
8:10ish – 8:45am — silent meditation
8:45 – 9:00am — group discussion
Morning Flow (Saturday & Sunday)
8:00 – 8:55am — silent meditation
8:55 – 9:00am — "lightning round," sharing intentions for the day or one-sentence reflections
note that Sat/Sun, Jan 28/29, Asher Wallis will be facilitating more similar to the Mon to Fri flow.
Any day of the week, feel free to pop in or out as works for your schedule; and to have your video on or off. Even if you can only join for five minutes, we'd love for you to be there!
——————————————
As we will meditate in silence, you are welcome to do whatever style or technique of meditation appeals to you, although the reflection will likely revolve around the Buddhist Insight Meditation tradition.