Currently Scheduled Events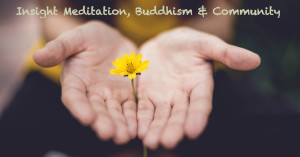 1) Path of Sincerity Sangha – Insight Meditation & Buddhism
Dates: Every other Monday from 7:00-9:00pm…  3/11, 3/25, 4/8, 4/22, 5/6, 5/20, 6/3, 6/17, 7/1, etc.
Cost: free/donation
Commitment: no RSVP needed
Location: In the community room at the Flanders House, 2926 NE Flanders Street in Portland

About:
This group is devoted to practicing Insight Meditation, a mindfulness-based style of Buddhist Meditation that aims to take us deeper into a life of love, wisdom and genuine happiness. We aspire to build community, explore Buddhist philosophy in a down-to-earth way, and discover the place where our full humanity intersects with a rich spiritual life.
A typical gathering includes around 30 minutes of lightly guided meditation, an interactive talk and discussion. Everything is offered free of charge, though you may make a donation if you feel called to. All meditation experience levels, genders, ethnicities, ages and orientations are welcome!
Schedule of Themes We'll Explore:
1/28 – The Why of Meditation & Spiritual Practice
2/11 – The Buddhist Approach to Anger
2/25 – On Samadhi: The Difference Between Rock Climbing & Meditation
3/11 – The Future Isn't Real and Rent Is Due on the First
3/25 – Is Faith the New "F" Word?
4/8 – Turning Stupid Awareness into Wise Awareness
4/22 – The Most Radical Teaching in Buddhism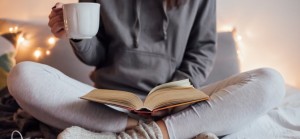 2) Path of Sincerity Sangha – Dharma Book Club
Dates: Every other Monday from 7:00-8:30pm – (see below for exact dates)
Cost: free/donation
Commitment: no RSVP needed – come to just one or all!
Location: In the seating area at Carioca Bowls on 827 NE Alberta St., Portland 97211.  Please enter through the right-side door.
GENERAL BOOK CLUB OVERVIEW:
The intention for this book club is to gather in community, and have a chance to earnestly discuss poignant dharma readings. This is a corollary to the meditation group that happens the opposing Monday night – the practices of meditation & study support each other very well!
For each meeting, I'll prepare some questions, perhaps a brief summary of the reading and am available to clarify any confusions. However, the Book Club will be more on the informal side, focusing on discussion and deepening understanding through each other's lenses.
***Please make an sincere effort to do the reading before coming***
THE SCHEDULE:
We will be taking seven weeks to explore Sayadaw U Tejaniya's excellent book, "Dhamma Everywhere: Welcoming Each Moment with Awareness+Wisdom."
Here are the dates and pages.  The first number is accurate for the hard copy and PDF.  In parenthesis is the ePub pages.  I give away hard copies for free in person, and the other versions are available for free online here.
1. February 18th, pages 1 – 36 (p. 1 – 37)
2. March 4th, pages 36 – 72 (p. 37 – 78)
3. March 18th, pages 74 – 109
4. April 1st, pages 112 – 143
5. April 15th – cancelled (I'll be on retreat!)
6. April 29th, pages 144 – 173
7. May 13th, pages 175 – 195
8. May 27th, pages 196 – 228
3) Morning Silent Meditation w/ Brief Dharma Reflections
Dates: February 11th onward, Monday-Thursday morning
Time: 7:00am – 7:45am
Cost: free/donation
Location: Carioca Bowls / Full Lotus PDX, 827 NE Alberta St. in Portland.  Enter through the side door.
There is a great power in coming together in community, and beginning the day with a period of meditation.  There will be plenty of cushions and blankets available to sit on.
I offer a few minutes of dharma reflections, though the period will be mostly silent meditation without guidance.  You are welcome to practice any style or method of meditation that you are comfortable with.  Most days, I have about 15 minutes afterward for any questions or dialogue.

Ongoing Mindfulness Meditation Teaching
Apart from the above offerings, I regularly teach meditation for The Yoga Space's 200 and 500hr Teacher Training Programs, a few classes a week at Nike, at both for-profit and non-profit organizations, and also lead a new public workshop in Portland every months or two.


Previously Taught Public Events
Single Day Workshops
Intro to Mindfulness Meditation
Buddhist Social Meditation Workshop
The Building Blocks of Insight Meditation
Touching Emptiness: The Heart of Buddhist Meditation
The Joy of Impermanence
Radical Relaxation – A Journey into Mindfulness
Mindfulness of Emotions – A Path of Integration
2019: The Year of Integrity
Yoga Body, Meditation Mind: Exploring Conscious Embodiment
Multi-week Courses
When Meditation Meets your Life – A Journey into Mindfulness (4 weeks)
Awakening Joy – The Buddhist Path to Happiness (4 weeks)
The Essence of Insight Meditation (10 weeks)
Merging Love & Wisdom – The Heart of Buddhist Meditation (6 weeks)
One Hours Classes
I've led over a hundred classes in secular, yogic and buddhist environments exploring themes like opening the heart, relaxing the mind, working with anxiety, understanding the variety of mindfulness techniques, concentration, deconstructing anger, the nature of distraction, wisdom cultivation, buddhist shadow work and many more.