Currently Scheduled Events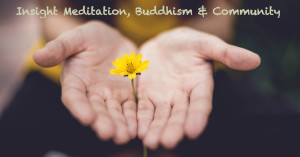 1) Path of Sincerity Sangha – Insight Meditation & Buddhism
Dates: Every other Monday from 7:00-9:00pm…  6/3, 6/17, 7/1, 7/15, etc.
Cost: free/donation
Commitment: no RSVP needed
Location:   The large room on the 1st floor of the Flander's House – 2926 NE Flanders Street, Portland OR 97232. 

About:
This group is devoted to practicing Insight Meditation, a mindfulness-based style of Buddhist Meditation that aims to take us deeper into a life of love, wisdom and inner freedom. We aspire to build community, explore Buddhist philosophy in a down-to-earth way, and discover the place where our full humanity intersects with a rich spiritual life.
A typical gathering includes around 30 minutes of lightly guided meditation, an interactive talk and discussion. Everything is offered free of charge, though you may make a donation if you feel called to. All meditation experience levels, genders, ethnicities, ages and orientations are welcome!
Schedule of Themes We'll Explore:
1/28 – The Why of Meditation & Spiritual Practice
2/11 – The Buddhist Approach to Anger
2/25 – On Samadhi: The Difference Between Rock Climbing & Meditation
3/11 – The Future Isn't Real and Rent Is Due on the First
3/25 – Is Faith the New "F" Word?
4/8 – Turning Stupid Awareness into Wise Awareness
4/22 – The Most Radical Teaching in Buddhism
5/06 – The Experience of Awareness
5/20 – Integrating Yoga & Buddhism
6/03 – What Is Meditation? (this is a serious question!)
6/17 – Introducing an 11 Week Exploration of the Spiritual Perfections (Paramis)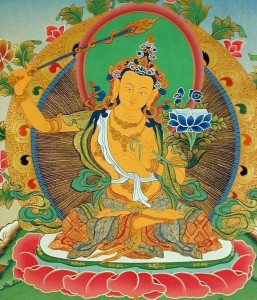 2)Intuition and Study as Skillful Means on the Buddhist Path
w/ Asher Wallis & David Sudar
Dates: Sunday, June 23 from 9am – 4:30pm
Cost: free/donation
Commitment: RSVP required (email me) – this is likely to fill up ahead of time.
Location:   The large room on the 1st floor of the Flander's House – 2926 NE Flanders Street, Portland OR 97232.
Come join us for a donation-based daylong meditation retreat!  See below for a description of what we'll be exploring, as well as registration info.
—————————————————
Brief Description:
In this daylong meditation retreat, we will investigate the Buddha's teachings on the relationship between craving (tanha) and suffering (dukkha). In particular, we'll emphasize how embodied insight (vipassana) or the wisdom that comes from direct experience (bhavana-maya-pañña) into this relationship leads to greater freedom, kindness, and harmony. We'll further examine how intuition and formal study, depending on how we utilize them, may support or hinder the cultivation of liberating wisdom.
—————————————————
Detailed Description:
There's been a long-term trend in many western spiritual spaces to prize intuition above all else. We often hear, "Go with your gut," or "Do what feels good." There is indeed something powerful about not questioning ourselves too much, and in the ability to tune out the opinions and judgments of others in order to hear more clearly what we want for ourselves. Yet, what we refer to as intuition may be deeply conditioned by our past experiences and subconscious beliefs and, when it is not informed by awareness and wisdom, it can keep us trapped in destructive habit patterns leading to unnecessary stress.
One skillful means (upaya) for the development of a "wise intuition" is the formal study of the Buddha's teachings (Dhamma). This study can include primary source documents like the discourses of the Pali canon, secondary sources like ancient commentaries, and tertiary sources in the form of books and talks by contemporary Dhamma teachers as well as wise conversation with friends on the path (magga). We will also explore how contemplative or investigative meditation acts as a bridge between formal study and wise intuition, and keeps the former from remaining a purely intellectual exercise.
Ultimately, the measure of our Dhamma practice, whatever form it takes, is neither the depth of our studies nor our relationship to intuition, but freedom from dukkha. In other words, the central question is: "Is what I'm doing and how I'm doing it increasing or decreasing stress and suffering for myself and others?"
—————————————————
Registration Info:
It is important to us that this event is accessible to folk of all abilities, races, cultures, genders, and socio-economic statuses. Please let us know if there is anything we can do to make this space more accessible and welcoming for you. In celebration of the priceless nature of the Buddha's teachings, this event is offered free of charge. Donations are gratefully accepted and will support future offerings.
Because of the size of the room, we are going to be limited to around 20 people. Therefore, please email me if you would like to attend (as of 6/14 we're already more than half full, so don't hesitate!).

Ongoing Mindfulness Meditation Teaching
Apart from the above offerings, I regularly teach meditation for The Yoga Space's 200 and 500hr Teacher Training Programs, a few classes a week at Nike, at both for-profit and non-profit organizations, and also lead a new public workshop in Portland every months or two.


Previously Taught Public Events
Single Day Workshops
Intro to Mindfulness Meditation
Buddhist Social Meditation Workshop
The Building Blocks of Insight Meditation
Touching Emptiness: The Heart of Buddhist Meditation
The Joy of Impermanence
Radical Relaxation – A Journey into Mindfulness
Mindfulness of Emotions – A Path of Integration
2019: The Year of Integrity
Yoga Body, Meditation Mind: Exploring Conscious Embodiment
Multi-week Courses
When Meditation Meets your Life – A Journey into Mindfulness (4 weeks)
Awakening Joy – The Buddhist Path to Happiness (4 weeks)
The Essence of Insight Meditation (10 weeks)
Merging Love & Wisdom – The Heart of Buddhist Meditation (6 weeks)
Dhamma Everywhere Book Club – (8 Weeks)
One Hours Classes
I've led over a hundred classes in secular, yogic and buddhist environments exploring themes like opening the heart, relaxing the mind, working with anxiety, understanding the variety of mindfulness techniques, concentration, deconstructing anger, the nature of distraction, wisdom cultivation, buddhist shadow work and many more.