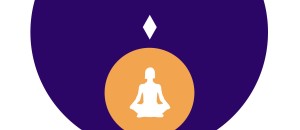 Awareness+Wisdom:
A Nine Week Insight Meditation Course
Dates: Next one likely in autumn 2021.
Cost: Generosity/Donation (see below)
Registration: Email me at David@pathofsincerity.com
Location: Zoom
———————–
"After taking the Awareness+Wisdom course, I now know how to slow myself down, separate myself from the swirl of daily life, and find beautiful acceptance with what is. I am so much more aware and able to step back from situations even when emotions are high. And, I am a better listener!"
– C.N., previous course participant
———————–
Brief Summary
In this course, I'll share the best of what I've learned about building a life-changing mindfulness & Buddhist meditation practice.  You'll learn an array of techniques, the essential mindset, how to build a lasting habit, the ability to bring meditation into your relationships, ways to work with difficult emotions, and, in general, leave feeling more peaceful and at ease in your own being.
Please email me via david@pathofsincerity.com to register.
Course Inclusions
18 hours of classroom time
10+ guided meditation mp3s
Weekly handouts w/ diagrams, key info breakdowns & reflection questions
Optional – a progressive challenge that taps into the study of habit formation, and will aid you in building a daily meditation practice that lasts
Optional – various reading assignments to deepen the material
Optional – A 30 minute one-on-one video call / Question & Answer / Check-in
———————–
"The pacing of the class, the way the material unfolded, and the reinforcements David compassionately offered us effectively helped me start a meditation practice, and I've been enjoying a slow but very noticeable positive effect in my life from it. This class truly has made my life better."
– R.Z., previous course participant
———————–
Detailed Week-by-week Summary
WEEK 1 – Frameworks & Foundations
What is meditation?

 

Why bother?

 

How to do it?
How to build a lasting meditation habit
How meditation fits into the greater context of life
WEEK 2 – Working with Difficulties
Troubleshooting common challenges, such as physical discomfort, distracting thoughts, difficult emotions, sleepiness, loud sounds, etc.
Defining success in meditation
Dropping into the core practice
WEEK 3 – Opening the Heart
Developing kindness towards ourselves
Merging the heart with meditative presence & focus
What to do when things get really hard
WEEK 4 – What is Awareness?
The three most common things that people mistakenly believe awareness is
How awareness is less a metaphysical idea or effortful practice, and more a tangible, simple & visceral experience
The essential key to bringing mindfulness into everyday life
WEEK 5 – Technique & Method
A framework to understand all methods & techniques
How to choose the best method for you
The point when you can let go of techniques
WEEK 6 – Attitudes for Meditation
Equanimity and its primary "impostors"
How wisdom and concentration are both gateways into "right attitude"
A practical method for working with attitude
WEEK 7 – Feelings & Embodiment
How the desire to feel certain ways guides our life
The three types of feelings the Buddha particularly emphasized
The keys to embodiment & not dissociating or spiritual bypassing
WEEK 8 – Insight & Meditative Wisdom
The most fundamental meditative insight
A framework for understanding how meditative insight develops
The difference between meditative insight & psychological insight
WEEK 9 – Mindful Relationships & Conclusion
How to bring meditation into interpersonal communication
Cultivating love & compassion towards others
Getting in touch with what really matters
Cost & Commitment
As with nearly everything I do, I'm offering this course on the principle of generosity; aka on donation, as a practice of mutual giving and receiving!
However, considering the time & energy involved in putting on such a course, I request you read over this article before registering, which has more information on how to think about donations.  I trust that whatever you donate will be the perfect amount!  No one will be turned away or judged for lack of funds!
However, more important than finances is your earnest commitment to attend at least 6 of the 8 sessions.  This is both for the integrity of the group container, and also a statement on how the true power of meditation shows itself not overnight, but by sticking with it for a little while (like 2 months!).
I appreciate your helping me create a culture of generosity, mindfulness & wisdom =)
To register, please email me via david@pathofsincerity.com
———————–
"The Awareness+Wisdom course was an excellent overview and I am surprised at how my ability to sit and become more aware of my thoughts improved over the course. I would recommend trying it too if you are looking for a teacher with a sense of humor that speaks in plain English."
-J.M., previous course participant 
———————–
Lineage & Background
The material for this course is rooted in the Theravada-Vipassana Buddhist tradition (I more or less use Vipassana, Mindfulness & Insight Meditation synonymously).  Although, more specifically, there are four guiding influences:
My core teacher, the Burmese monk, Sayadaw U Tejaniya, who coined the phrase "awareness+wisdom" as a way to describe the essence of the practice.
The leading Western Vipassana centers, such as the Insight Meditation Society and Spirit Rock Meditation Center, as well as some of their guiding teachers, like Gil Fronsdal, Joseph Goldstein & Carol Wilson.
Early Buddhism; aka the original discourses of the Buddha, and contemporary teachers who heavily draw upon them, such as Bhikkhu Analayo, Thanissaro Bhikkhu & Bhikkhu Bodhi.
My own follies, insights, and lessons born of some 15,000 hours of meditation practice, as well as spending the last few years teaching, and seeing what works for others & what doesn't!
Conclusion
I'll limit the group to about 20 people, to ensure a more intimate container.  Please feel free to email me any questions you might have.  Here are a few more testimonials from previous participants:
"David's teaching helped me shift my perspective on what meditation is. I learned to release judgment, and how to use meditation as a tool to cultivate deep peace, compassion, kindness, trust and surrender in whatever is arising. His teaching is really down-to-earth and simple, and he presents multiple perspectives in a very compassionate way, so anyone entering the spiritual journey can take something from his teachings."
-S.T., previous course participant
"My understanding of meditation evolved from an almost single layer that I previously associated with it. Through David's guidance through awareness and truly turning in without tuning out, I have a deeper appreciation for the multi-layered approaches to meditating. Make it your own, utilizing different resources, and remaining consistent, are all ideas that I can now keep with me for a long time."
-C.A., previous course participant
"I love David's simple and powerful approach. He has figured out how to make meditation accessible for anyone where they are. Meditators of all levels, from first-timers to long-timers, will benefit from David's guidance into experiencing awareness. Over the course of six months of studying with David, I feel that my practice of meditation has taken on a new dimension of application every day. Thank you for sharing your gifts and passions David!"
– another C.A., previous course participant