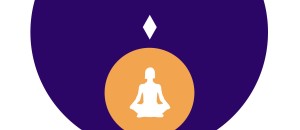 Awareness+Wisdom:
An Eight Week Insight Meditation Course
Dates: Wednesday Evenings, 7pm-9pm, from 3/18/2020 – 5/6/2020
Cost: Generosity/Donation (see below)
Commitment: RSVP Required – email me at David@pathofsincerity.com
Location: Awakenings Wellness Studio – 1016 SE 12th Ave, Portland
One Sentence Summary
Whether you're a beginner or long-time meditator, you will leave this experientially-focused course with a deeper sense of the underlying principles, mechanics & context of Buddhist Insight Meditation and the human mind, and also how to skillfully grow and develop your practice, both in formal meditation and in your daily life.
Please email me via david@pathofsincerity.com to register.
Course Inclusions
16 hours of classroom time
A free copy of my favorite (short) meditation book
Eight guided meditation mp3s
Weekly handouts w/ diagrams, key info breakdowns & reflection questions
A three question journaling exercise to solidify and deepen any learning
Optional – a progressive challenge that taps into the study of habit formation, and will aid you in building a daily meditation practice that lasts
Optional – various reading assignments to deepen the material
Optional – A 30 minute one-on-one video call / Question & Answer / Check-in (additional calls available on donation, as my schedule allows)
Optional buddy program – get matched with another student for three 20 – 30 minute calls throughout the course, where I'll offer you a short list of questions to explore together (after weeks 3, 5 and 7).
Detailed Week-by-week Summary
WEEK 1 – Frameworks & Foundations
What is meditation?

 

Why bother?

 

How to do it?
Practical considerations (e.g. Posture, habit, when/where, for how long, common obstacles, etc.)
How meditation fits into the greater context of the Buddhist path (and your life)
WEEK 2 – The Nature of Awareness (aka mindfulness, presence, etc.)
The three most common things that we mistakenly believe awareness is
How awareness is less a metaphysical idea or effortful practice, and more a tangible, simple & visceral experience
The essential key to bringing mindfulness into everyday life
WEEK 3 – Technique & Method
A framework to understand all methods & techniques
How to choose the best method for you
The point when you can let go of techniques
WEEK 4 – The Right Attitude for Meditation
Equanimity and its primary "impostors"
How wisdom and concentration are both gateways into "right attitude"
A practical method for working with attitude
WEEK 5 – The Nature of Reality
Introducing a meditator's map of conscious experience
The three aspects of reality that wisdom "clearly sees"
The link between mindfulness & wisdom
WEEK 6 – Feelings & Embodiment
How the desire to feel certain ways guides our life
The three types of feelings the Buddha particularly emphasized
The keys to embodiment & not dissociating or spiritual bypassing
WEEK 7 – From Investigation to Freedom
A way to investigate the deeper layers of mind
How wisdom goes deeper than just "accepting whatever is happening"
The gentle way that wisdom leads to freedom
WEEK 8 – Developing the Heart
The necessity of balancing wisdom with love
Key practices to deepening heart, love, compassion & kindness
Conclusion and going into our lives tuned into what really matters to us
RSVP, Cost & Commitment
Due to the priceless nature of these teachings, this course will be offered on donation.  What will always be a top priority in my teaching is that no one is turned off (or away) by financial limitations.
Although, considering the expenses, time & energy involved in putting on such a course, I request you read over this article before registering, and I trust that whatever you donate will be the perfect amount!  
However, more important than finances is your earnest commitment to attend at least 6 of the 8 sessions (though preferably all 8).  Also please consider that offered on donation does not mean, "this sounds neat – I will try it out for a class or two, and see if I want to continue."  Perhaps try on the thought experiment of pretending you are paying $10,000 to take this course, and, use that level of commitment in deciding whether or not to skip a class or end the course.  I appreciate your helping me create a culture of generosity, mindfulness & wisdom!
To register, please email me via david@pathofsincerity.com
Lineage & Background
The material for this course is rooted in the Theravada-Vipassana Buddhist tradition (I more or less use Vipassana, Mindfulness & Insight meditation synonymously).  Although, more specifically, there are four guiding influences:
My core teacher, the Burmese monk, Sayadaw U Tejaniya, who coined the phrase "awareness+wisdom" as a way to describe the essence of the practice.
Early Buddhism, and the contemporary teachers who draw from the original Buddhist texts, such as Gil Fronsdal, Bhikkhu Analayo and Thanissaro Bhikkhu.
The contemporary-practitioner sensitive approaches of the Insight Meditation Society & Spirit Rock Meditation Center, among others.
My own hard fought insights, and getting to teach those the last few years to see what works & doesn't work in helping others internalize the material
Conclusion
I hope you can make it!  Please feel free to email me any questions you might have.