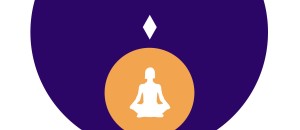 Awareness+Wisdom:
An 8-Week Insight Meditation Course
Logistical Info
Dates: 9/6/22 – 10/25/22, Tuesday evenings 7-9pm
Cost: Gift Economy (see below)
Registration: RSVP required; email me at David@pathofsincerity.com to sign-up
Location: 2926 NE Flanders Street, Portland, OR @ The Flander's House
———————–
"After taking the Awareness+Wisdom course, I now know how to slow myself down, separate myself from the swirl of daily life, and find beautiful acceptance with what is. I am so much more aware and able to step back from situations even when emotions are high. And, I am a better listener!"
– C.N., previous course participant
———————–
Brief Summary
This course will emphasize a relaxed, engaged awareness that will help you focus & calm your mind, deepen self-understanding, and internalize meditative wisdom that leads to embodied peace, self-kindness, and feeling more at ease in your own skin.
While largely taught in pragmatic language, the course is greatly inspired by the Buddha's teachings on "The Four Foundations of Mindfulness," which brings mindful awareness to the body, feeling, mind, and "insight frameworks."  The course goals are to:
Help you develop (or deepen) a consistent daily meditation practice.
Learn some of the best meditative techniques while also engraining the basic mindset that applies to ALL techniques
Learn how to make meditation a living practice that shows up in moments of quiet, but also in your relationships, work, and everyday life.
Each class will feature a dynamic mix of Q&A, guided meditation, brief lecture, journaling exercises, and group discussion.  You will also receive a recording of each class, 10+ guided meditations on mp3, and follow-up emails with optional readings.
Please email me via david@pathofsincerity.com to register.
———————–
"I enjoyed this course immensely. David's approach made it easy for me to apply the teachings to my own life. I gained a lot of insights and it was like a light switch turned on for me and for some of my ways of thinking. I can truly say I came out of this course a kinder, wiser person." 
– B.D., previous course participant
———————–
Week-by-Week Summary
WEEK 1 – FRAMEWORK & FOUNDATIONS
An overarching approach to developing mindful awareness, wisdom, and inner freedom
Practical considerations, such as posture, habit formation, when/where, and for how long
How meditation fits into the greater context of the Buddhist path (and your life)
WEEK 2 – CULTIVATING LOVE & RELEASING OBSTACLES
What it means to love yourself from a meditative perspective
How to bring a spirit of kindness into your meditations, as opposed to it being dry, rote, or disconnected
The two essential ways of handling common obstacles, such as the thinking mind, sleepiness, physical discomfort, and random sounds
WEEK 3 – TECHNIQUE & METHOD
A framework to understand all methods & techniques
Try out four of the best methods and learn how to choose the best one for you
Two pro tips for making the most of any method
WEEK 4 – FEELINGS & EMBODIMENT
The three types of feelings the Buddha particularly emphasized
The keys to embodiment and not dissociating or spiritual bypassing
How to feel your feelings without resistance, grasping or ignoring
WEEK 5 – THE ESSENTIAL ATTITUDE
What true equanimity looks and feels like
How to become more aware of and adjust your hidden attitudes, especially the reactive ones!
How wisdom and concentration support equanimity
WEEK 6 – DEMYSTIFYING AWARENESS
How awareness is not a metaphysical idea or rarified state, but rather a tangible & simple experience (which you'll learn how to access anytime, anywhere)

How to stabilize awareness so that the mind becomes "concentrated" in the present
How to bring more awareness into our daily lives (and a key technique to do it)
WEEK 7 – INSIGHT & MEDITATIVE WISDOM
Shifting from mental stories to natural processes
The in-the-moment impermanence of everything
The liberating perception of not-self
WEEK 8 – CONCLUSION
The shortcut to inner freedom
Bringing it all together and answering unresolved questions
How to sustain and deepen a meditation practice beyond this course
———————–
"I had been meditating for a little while, so thought I knew at least the basics.  But whatever I thought I knew, it was really only the tiny tip of a giant iceberg…  I highly recommend this class to everyone.  Learning how to meditate and practicing daily has been huge.  For me, already there's a lightness and more space for joy."
– G.P., previous course participant
"The pacing of the class, the way the material unfolded, and the reinforcements David compassionately offered us effectively helped me start a meditation practice, and I've been enjoying a slow but very noticeable positive effect in my life from it. This class truly has made my life better."
– R.Z., previous course participant
———————–
Cost
As with nearly everything I do, I'm leading this course on the "gift economy," which means it's offered on the principle of generosity/donation.  As conducting one's livelihood this way is pretty foreign in our culture, I'd request that you read over this article before registering.  It has info on "what is a gift economy, why do I teach that way, and what is the appropriate amount to give."
If you read that over, I trust that whatever you donate will be the perfect amount.  No one will be turned away or judged for lack of funds!
———————–
Commitment
Offered-on-donation does not mean only showing up when you feel like it, or just signing up because it's affordable and then stopping coming halfway through the course when life throws you a curveball.  Instead, I'd ask that you only join if you are genuinely hungry for this type of learning & are willing in your heart to make it a real priority for two months.
To put it another way, this course will fill up with a waitlist — please only take a spot if you actually have space in it your life right now to commit to attending a minimum of 6 of the 8 weeks.
To register, please email me via david@pathofsincerity.com
———————–
"The ability to share the Buddha's teachings with accuracy and ease is an incredible gift. David possesses that gift as well as a manner of sharing with others, that encourages them to use the very tools brought forth in the teachings.  It was a pleasure to have David as a teacher and guide."
– M.D., previous course participant & decades-long meditator
———————–
Covid Notes
Masks will be optional; please make whatever choice will allow you to feel most comfortable.  Some other notes:
We will be in a 420-square-foot room and we'll be up to 20 people in the room. This means there may only be about a foot between individuals.
Weather permitting, two windows will be open.
There will be a large air purifier in the room.
Vaccinations are not required.
If you are sick, please do not come to class (you will be provided with a class recording, so you can stay up to speed with everyone).
———————–
Lineage & Background
The material for this course is rooted in the Theravada-Vipassana Buddhist tradition (I more or less use Vipassana, Mindfulness & Insight Meditation synonymously).  Although, more specifically, there are three guiding influences:
My core teacher, the Burmese monk, Sayadaw U Tejaniya, who coined the phrase "awareness+wisdom" as a way to describe the essence of the practice.
The leading Western Vipassana centers, such as the Insight Meditation Society and Spirit Rock Meditation Center, as well as some of their guiding teachers, like Gil Fronsdal, Joseph Goldstein & Carol Wilson.
Early Buddhism; aka the original discourses of the Buddha, and contemporary teachers who heavily draw upon them, such as Bhikkhu Analayo, Thanissaro Bhikkhu & Bhikkhu Bodhi.
To register, please email me via david@pathofsincerity.com
———————–
Final Notes & More Testimonials
I'll limit the group to 20 people, to ensure a more intimate container.  Please feel free to email me any questions you might have.  Here are a few more testimonials from previous participants:
"Taking David's course was definitely the right jump start I needed. David's presentation style is engaging and informative.  His honesty and sense of humor come through every time he talks.  I highly recommend this course if you are interested in increasing your meditation practice and learning in a caring down-to-earth way."
-K.C., previous course participant
"The Awareness+Wisdom course was an excellent overview and I am surprised at how my ability to sit and become more aware of my thoughts improved over the course. I would recommend trying it too if you are looking for a teacher with a sense of humor that speaks in plain English."
-J.M., previous course participant 
"For the first time ever, I was able to meditate every single day during the period of this course, and I've meditated every day since! It's a perfect combination of teaching, guided meditation, readings, and practical advice for habit forming."
-J.S., previous course participant
"David's teaching helped me shift my perspective on what meditation is. I learned to release judgment, and how to use meditation as a tool to cultivate deep peace, compassion, kindness, trust and surrender in whatever is arising. His teaching is really down-to-earth and simple, and he presents multiple perspectives in a very compassionate way, so anyone entering the spiritual journey can take something from his teachings."
-S.T., previous course participant
"Through David's guidance through awareness and truly turning in without tuning out, I have a deeper appreciation for the multi-layered approaches to meditating. Make it your own, utilizing different resources, and remaining consistent, are all ideas that I can now keep with me for a long time."
-C.A., previous course participant
"I love David's simple and powerful approach. He has figured out how to make meditation accessible for anyone where they are. Meditators of all levels, from first-timers to long-timers, will benefit from David's guidance into experiencing awareness.  I feel that my practice of meditation has taken on a new dimension of application every day. Thank you for sharing your gifts and passions David!"
– another C.A., previous course participant
To register, please email me via david@pathofsincerity.com