Welcome here! 
My name is David and you've stumbled onto my online hub of meditation and dharma teachings.
As a brief overview, I'm rooted in the Theravada-Vipassana Buddhist tradition, though I've studied widely across a number of modalities and traditions (from Zen to Yoga to Psychedelics to Psychotherapy), and my affinity for Buddhism & meditation has little to do with belief or dogma, and everything to do with how deeply its transformed my life as well as countless individuals I've met over the years.
In other words, my primary interest is in walking (and sharing) a path that actually works.
In my offerings, I aspire to maintain the integrity of the original teachings, while also bringing them fully alive for modern practitioners — keeping it down-to-earth, full of heart, and continually pointing at the real possibility of awakening.
Thank you for being here!

Here's some of our most popular articles:

1) Insight Meditation (AKA Vipassana): The What, Why & How
2) Four Guided Meditations to Get you Started

3) The Top Six Benefits I've Gotten from 10,000+ Hours of Mindfulness Meditation
4) Why & Where to Go on Meditation Retreat in Oregon, the United States & Asia
5) From Years of Travel to Intensive Meditation: What I learned about Freedom
6) Ultimate Meditation Resource Guide: Books, Courses, Movies, Buddhism, Technology, etc.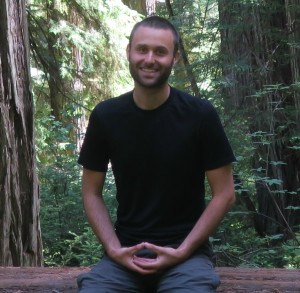 Live Events & Coaching
For those that live in Portland, Oregon, I lead a twice-a-month buddhist meditation community, and also put on regular courses and workshops.
I also run a meditation coaching program with people both locally and through Skype – the basic intention is to work with you collaboratively, learn where you are, where you'd like to go, and to help you to establish or deepen a meditation practice.