Welcome here! 
My name is David and my teachings are rooted in Theravada-Vipassana Buddhist tradition.  My teaching style is pragmatic, light-hearted, and aims to guide people into transformative layers of mindfulness, letting go, and love.  This path isn't always easy, but in my experience, it is absolutely life-changing.
Below are some ways to dive in 🙂
Independent learning:
Donation-based live events (local & virtual):
Daily Morning Meditation (on Zoom), 8-9am PT, with about 10-15 meditators each day.
Periodic Courses & daylong retreats — both virtual & local to Portland
Tuesday Night Sangha (on Zoom), diving deep into some aspect of Dhamma
The Twice-A-Month Newsletter
Exclusive Writings, Guided Meditations & New Event Notifcations. No Spam. 100% Free.
Testimonials
"David skillfully balances his love for meditative practices with a reverential playfulness that can appeal to all audiences.  His deep understanding of meditation's lineage and its practical applications is unmatched and unpretentious."      J.B., former president of the Mindfulness Community at Nike
—————-
"I took a four-week course by David on meditation. My favorite aspect was his ability to give really thoughtful and practical answers to questions from the group – drawing on his authentic personal experience of meditation as a path and yet listening to the needs of each student."      E.L., yoga instructor
—————-
"David has figured out how to make meditation accessible for anyone where they are. Meditators of all levels, from first-timers to long-timers, will benefit from David's guidance into experiencing awareness."      C.A., mindset & wellness coach
—————-
"David's creativity, knowledge, insight and preparation were always exceptional.   He is adept using his extensive life experience to help him relate to others, and to teach and guide them."      L.G., pre-school teacher
—————-
"David's meditation sessions were paradigm-shifting and taught me the value of practicing awareness in everyday life. David helped me find the motivation and mental tool-set to dig deeper into my own experience."   J.E., software engineer

—————-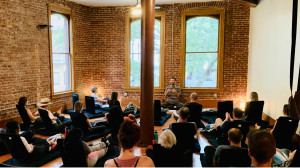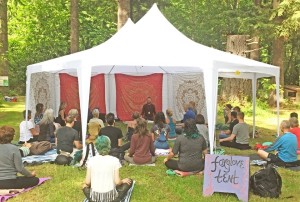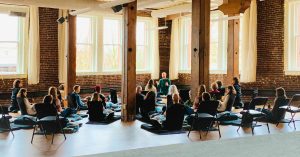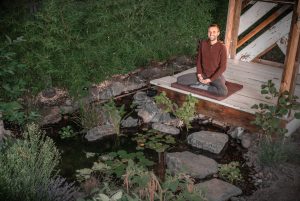 And a shot from 2014, when I was a monk in Myanmar: