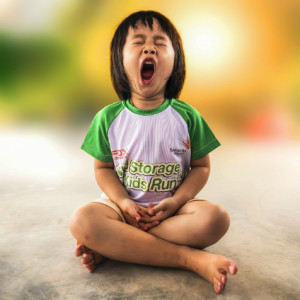 One of the most common challenges for new meditators is getting sleepy, or actually falling asleep while meditating. 
When students ask me what to do about this, the first thing I usually say is that meditation is like a mirror. 
If we're falling asleep while meditating, this usually means something about our lifestyle is causing it.  Maybe we have poor sleep habits, we're overworking ourselves, we have a lot of stress, our diet or exercise habits are imbalanced, etc.  Just like looking in the mirror, noticing these things is powerful information we can use to make real changes.
However, even if we did everything right, we're likely to have some days when we're sleepy.  So what to do during meditation when this happens?  There are three basic options. Continue reading →