Welcome here! 
My name is David and my teachings are rooted in the Theravada-Vipassana Buddhist tradition.  My teaching style is pragmatic, light-hearted, and aims to guide people into deeper layers of love, wisdom, and inner freedom.  This path isn't always easy, but in my experience, it is absolutely life-changing.
Below are some ways to dive in 🙂
Independent learning:
I also periodically post quotes and other teachings on my Facebook and Instagram pages.
Donation-based live events (local & virtual):
---
Bi-Monthly Newsletter!
Exclusive reflections + writings, guided meditations, and event notifications.
---
Julia Baker
David skillfully balances his love for meditative practices with a reverential playfulness that can appeal to all audiences.  His deep understanding of meditation's lineage and its practical applications is unmatched and unpretentious.
Ryan Kenny
While there are thousands of teachers offering "modern" mindfulness, David is a rare find and the real deal.  His unique blend of humor, honesty, wisdom, and ease creates an atmosphere that students can truly feel at home in.  As both a colleague and student of David's, there isn't a single person I wouldn't refer to him – from brand new mindful explorers to seasoned practitioners.
Karel Chan
I am deeply grateful for David's kind, knowledgeable, and approachable demeanor. It's so evident that he cares about other beings and their journey in spiritual growth and practice, and I am comforted to know and trust that he is a resource in our local community.
Justin Eder
David's meditation sessions were paradigm-shifting and taught me the value of practicing awareness in everyday life. David helped me find the motivation and mental tool-set to dig deeper into my own experience.
Celeste Arnold
David has figured out how to make meditation accessible for anyone where they are. Meditators of all levels, from first-timers to long-timers, will benefit from David's guidance into experiencing awareness.
Eugene L.
I took a four-week course by David on meditation. My favorite aspect was his ability to give really thoughtful and practical answers to questions from the group – drawing on his authentic personal experience of meditation as a path and yet listening to the needs of each student.
Liz G.
David's creativity, knowledge, insight and preparation were always exceptional.   He is adept using his extensive life experience to help him relate to others, and to teach and guide them.
---
Photos: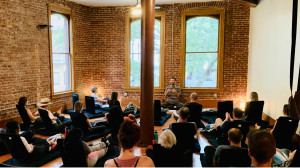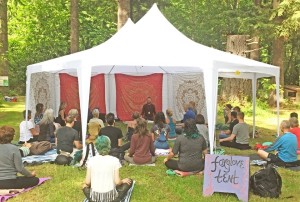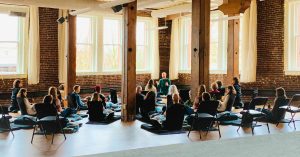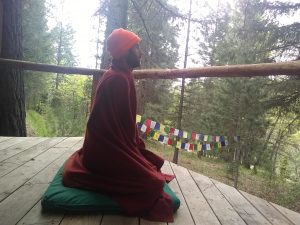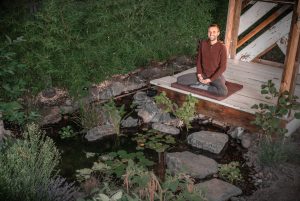 And a shot from 2014, when I was a monk in Myanmar: