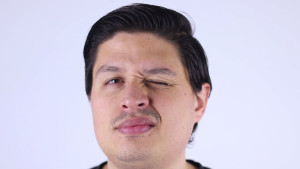 I've spent several thousand hours doing both of these approaches, and I can definitively say that one isn't better than the other.  Some of my most profound meditative experiences came with eyes open, and others with eyes closed.
Like most things, they each have their own advantages and disadvantages.  Here's some brief reflections:
The primary advantage of eyes closed
By removing visual stimuli, a whole layer of 'potential' distraction is removed.  This makes it easier for many folks to stay aware.  This extra ease applies to all styles of meditation, but especially for concentration-centered practices.

The primary advantage of eyes open
It teaches us we don't have to be sitting still with eyes closed to have a meditative mind.  We slowly learn that visual stimuli aren't actually a distraction.  They are just another thing to be aware of, and can actually be an aid to awareness!  The major takeaway of this style is that it makes it easier to be aware in daily life (because, of course, we have our eyes open all day long!). Continue reading →