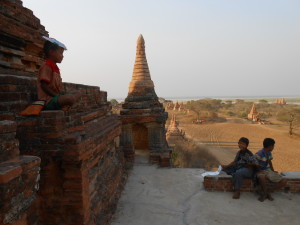 From March 2014 until December 2015, I was on intensive meditation retreat in Myanmar.  Since returning, the main question people have asked me is, "what did you get out of all that time meditating?"  One of the more common responses I give is, "I learned how to love myself."
This post will detail my process of developing self-love using the four-stage model of "competence" or skill development.  It sort of speaks for itself, but here's a very brief summary:
Stage one is where we're in self-hatred, but don't even know it.  Stage two is where we know we're in self-hatred, but are powerless to stop it.  Stage three is where with conscious effort we can actually stop it and experience self-love.  Stage four is where the self-hatred no longer happens, and without making any special effort, we experience steady self-love.
It's my hope that in sharing my story, I can demystify some of this process and help you dive into deeper layers of your own self-love!

Index:
1) Unconscious Self-hatred
2) Conscious Self-hatred
3) Receiving Love from Others
4) What is Self-love?
5) Conscious Self-love
6) Going Beneath the Surface
7) Unconscious Self-love
8) Self-Love Is not a Destination
9) What You Can Learn from my Story Continue reading →