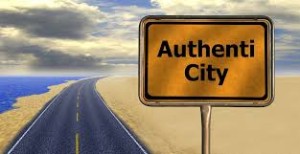 When I was a young boy growing up in a christian home, my mind was already ultra curious about the bigger picture.  I was told that everyone who doesn't believe in Jesus would go to hell.  I would ask, "but what about the people in the Amazon who never even hear about Jesus—do they too go to hell?"
By age 12, I intuited a picture much bigger than christianity; but, I was also intrigued by how seriously so many people took their Christian beliefs, as well as other religious and philosophical positions.
I was determined to be different.
Philosophy became a sort of play for me.  I greatly enjoyed thinking deeply and creating my own meaning in this strange thing called life.  Around the time of my initial awakening, at age 23, I wrote a rather dry life philosophy revolving around contentment.
In the years that followed, I dove into Western Existentialist philosophy as well as the Buddhist and Yogic world views.  Somewhere in the middle, I kept refining my world view, periodically writing new life philosophies.
In the most recent post, I detailed my latest philosophy; but, today I thought I would share something I wrote back in 2013.
Partly, I share it to show that philosophies aren't meant to be taken too seriously—it's just a map of reality, not the experience of traveling the map.  I also share it because I still think it's a pretty good map!
Anyhow, my 2013 life philosophy has three steps:
1. Do whatever you want (within reason).
We spend way too much time denying our very real urges, impulses and yearnings.  We get trapped in a world of shoulds.  To give someone permission to dive into all their yearnings can be very liberating.
Radically allow yourself to live the life you actually want.
The benchmark I use for "within reason" is non-harming (ahimsa in yogic philosophy).  Will it cause unnecessary hardship on others?  Getting out of your current relationship, or establishing boundaries with your parents might actually cause them hardship—that's not what I'm talking about.  They can handle it.  What I mean is more unnecessary harming, like smacking them in the face, or playing manipulative games rather than just being straightforward—if you are really honest about what you want, you will gravitate towards people and things that will support that; it's a law of nature.
2. Cultivate goodness.
If you just do whatever you want, you will never grow, you will never break free from your current limitations.  It's like just throwing a seed in the soil and never tending it.  Sure, maybe it will grow through pure chance, but more likely it will stagnate.  The same goes with you.  Take away your barriers, but also make sure to water yourself.
Back in 2013, I isolated four things that seemed really important to cultivate:
A) Presence.  Meditation, yoga, Qi gong, breath work or some other practice that takes us out of our psycho-dramas and into momentary freedom.  The key here is actually doing it; not reading about it.
B) Everyday wellness.  It's amazing how many self-growth junkies and spiritual practitioners skip this one.  Learn how to eat well, sleep well, exercise, get away from screens, get outside, rest, explore creativity and play, and so on.  I really love Andrew Weil's approach to this one, particularly in his book "Spontaneous Happiness."  In brief, learn BALANCE.
C) Tapas.  A Yogic term that means "inner heat."  Imagine there are three zones: the comfort zone, the stretch zone, and the panic zone.  Tapas means intentionally hanging out in the stretch zone, a place where we actually cultivate new skills and insights.  A good way to do this is to "trick yourself," maybe by giving yourself a presence or everyday wellness challenge, or just doing something every day that is a stretch for you.
D) Connection.  We don't live in a vacuum.  We need other people.  I did myself a great disservice by trying to do it myself for many years.  It takes vulnerability to jump into community and make new connections—but it can probably cultivate more goodness than any of these other steps.
I know there's four bullet points, but don't overthink it.  If you have some intuition on how to cultivate goodness, just follow that!
3. Notice how doing #2 changes #1 towards your deepest self.
If you wanted to eat a dozen candy bars every morning, and so you started doing that, as well as some of the step 2 cultivations, you'd soon get in touch with a deeper you—a you that actually yearns for everyday wellness.  Almost by magic, you might stop wanting those dozen candy bars.
When we give ourselves permission to want whatever we want and we cultivate goodness, our wants begin to slowly change.
A decade ago, I wanted to drink beer six days a week.  Now, I haven't drank a drop in nearly five years, not because I quit, but because I simply stopped wanting it.
A half-decade ago, I didn't want to wake up early and meditate every morning—now I do it because even when a surface-level me wants to sleep, I've done enough cultivation that I'm connected with a deeper me, a me that actually wants to get up early.
So there you have it: do whatever you want, cultivate goodness, and notice how your wants genuinely change.
An interesting aside: these three stages are actually saying pretty much the same thing as my current life philosophy:
"You are perfect just as you are; and you could use a little improvement."
Philosophy is meant to be played with!
What's your life philosophy?