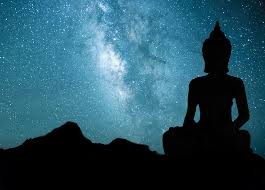 The Basic Framework of Different Meditation Approaches
In the practice of transcendental meditation (TM), a meditator repeats a mantra over and over, usually for a period for of 15-30 minutes.  This mantra repetition tends to "override" the habit of thinking.  In turn, it leads to a sense of calmness, peace and inner stillness.
In the practice of loving-kindness meditation (Metta), a meditator might repeat well-wishing phrases or consciously reflect on people or things they love the most.  This practice tends to "override" whatever difficult emotions we are experiencing.  In turn, it leads to feelings of love, kindness and warmth.
Often when people think of meditation, they think of these types of practices—doing some kind of mental judo in order to produce a certain effect, like a quiet or empty mind, or feelings of love and warmth.
While those meditations can be very powerful, the aim of mindfulness is a little different.  Instead of trying to make the mind a certain way, like peaceful or loving, mindfulness simply teaches us to be aware of all things without reactivity.
To put it another way, sometimes the best mindfulness practice can actually happen when the mind is very active and chaotic, or filled with intense emotions.  This is because instead of trying to get rid of difficult experiences, mindfulness teaches us to find freedom even while they are happening.