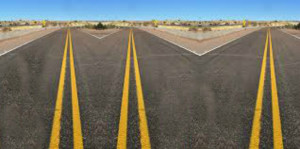 One of the main ways I've come to think about the path of sincerity, awakening or wholeness is that it actually consists of three separate roads.  A truly integrated and enlivened spiritual life needs to include all three of these.
Here's a very brief summary of the three roads:
The high road consists of joy, passion, love and living our deepest aspirations.
The low road consists of becoming intimate with our shadows/struggles, and working through whatever is preventing us from living on the high road.
The middle road consists of our everyday life, a place where we come down to earth, find our sense of humor and embrace what is.
The entirety of my work as a teacher and coach is to help people walk and integrate these three roads.  Here's a more detailed description of what they look like and why they're important:
Continue reading →