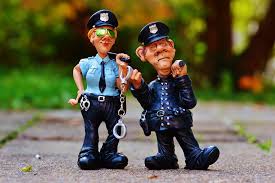 Note: These days, I don't often write or even talk about politics, social justice or the state of the world — my focus is more on individual hearts and minds. 
However, I used to be very involved in this arena.  Perhaps the climax was a year I spent living with an activist collective in Southern Mexico, doing social justice and community development work with oppressed peoples.  Since then, my views and thoughts haven't changed much, just my approach/tactics (which you can see throughout this site).
In any case, last year I had an unfortunate encounter with the police that still occasionally cycles through my mind, so today I feel compelled to share the story, and some reflections I have on race, privilege, and what sort of reaction/feelings/intentions it leaves me with.  Here goes:
I rent an office space a couple days a week in a residential Portland neighborhood.  One day about an hour before dusk, a client had recently left, and I was sitting inside the office doing a little final computer work.
Suddenly, I head some aggressive banging on my door, as if with a twenty pound hammer.  I wasn't expecting anyone, so I ignored it for a little bit.  But as the banging kept going, I went to the door to see what was going on.  As soon as I opened the door, I saw two police officers with a scary-looking canine. Continue reading →