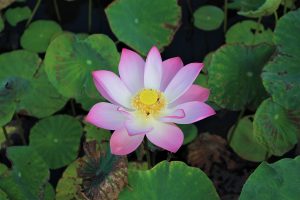 Where: zoom.us/j/2512350614
Registration: No RSVP needed.  Drop-in Style.  Just click link above.
Cost: Donation / gift economy.
When: 4 dates currently scheduled:
Wed, 1/11, 5 to 6pm, PST
Tues, 1/24, 6 to 7pm, PST
Mon 2/6, 5 to 6pm, PST
Tues 2/21, 6 to 7pm, PST
Brief Summary:
These "group mentoring" sessions or "dhamma discussions" are spontaneous, responsive-to-the-moment versions of the more common "dhamma talk" that's usually offered at meditation/Buddhist gatherings.  They have a relaxed quality and you're welcome to just show up as you are.  It's 100% okay to just listen in silence.  Here is the basic flow:
Begin with a 15-minute lightly guided meditation.
People either ask me questions about meditation/Buddhism/dhamma, or share what's happening in their meditation/Buddhist/dhamma practice.
I answer questions or offer some commentary rooted in a wide array of Buddhist/meditative teachings.
Note: you can either show up and share / ask a question in the moment, or you can submit a question in advance on this link.
Backstory:
During my two years in Myanmar, I'm not sure I ever heard my teacher give a formal "dhamma talk" or lecture, like the ones I offer at the beginning of morning meditation or during a class.
Instead, he would host "dhamma discussions," where a group of us would gather and either ask him questions or simply share a bit about what was happening in our meditation practice or Buddhist practice.  His spontaneous responses to our questions/shares were sometimes direct and simple, and, other times, quite elaborate and in-depth explorations of the dhamma.  Essentially, his primary teaching style was "group mentoring."
I really appreciated how this format personalized the teachings.  It helped me learn just as much if not more so than I have from any book or more traditional talk.  If you're interested in his teachings, there are literally hundreds of hours of these recordings available freely on the web.
Anyhow, over the years, I've woven in small bits of Q&A into the classes I've taught, and I'm now excited to bring this format alive in a more full way!!