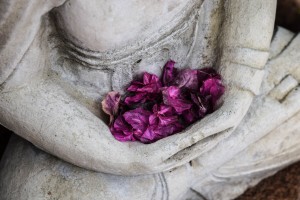 Embodied Freedom: A Daylong Insight Meditation Retreat
Dates: Jan 4, from 9am to 5pm
Cost: Generosity/donation
Registration: Please RSVP via the Eventbrite.
Location:   Heart of Wisdom Zen Temple, 6401 NE 10th Ave, Portland 97211

About:
This daylong retreat will take a deep dive into the question, "what is inner freedom?" Along the way, we'll see how this inquiry into freedom isn't an abstract or intellectual task, but rather something visceral, experiential, intimate & embodied. We'll use classic mindfulness practices, as well as precise wisdom investigations to internalize this experience for ourselves.
The practices for the day will be rooted in the Theravada Buddhist tradition; both from the Buddha's Satipatthana Sutta (the Four Foundations of Mindfulness) and the Awareness+Wisdom teachings of Burmese Monk, Sayadaw U Tejaniya.
There will be a couple short dharma talks, several periods of sitting meditation, and some walking meditation & relational meditation.

Registration & Logistics:
The retreat will go from 9am to 5pm, although to settle in, we recommend arriving at least 5-10 minutes early.
Please RSVP in advance by signing up through the Eventbrite page. It will help greatly with preparing the space.
There will be a one hour lunch break, so please bring a packed lunch. There will be plenty of storage space, as well as a refrigerator available.

Cost:
Due to the priceless nature of these teachings, and in keeping with the Theravada lineage, this retreat will be offered on donation. If you are unsure "what is an appropriate amount to donate," I encourage you to read this article.  Thank you for helping me create a culture of generosity, where we give and receive not because we have to, but because we choose to!