In a previous post, I gave my basic vision of mindfulness meditation as being like an archeological dig.  We start with the fundamentals, stabilizing present moment awareness with the right attitude.
However, an archeological dig is not about digging for the sake of digging.  Neither is mindfulness meditation about being aware for the sake of being aware.  Rather, it's about using awareness to dive into the depths of mind, and uncover insight and wisdom.
This is why "mindfulness meditation" is used synonymously with "insight meditation."
I will now begin a six part series that breaks down wisdom, insight and truth in the world of mindfulness meditation!  For starters: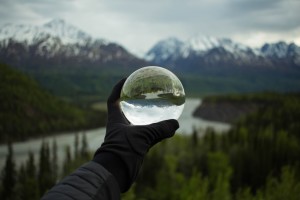 What is Wisdom?
Wisdom means deeply knowing or understanding the truth. 
Consider a wise community elder.  They simply "get things" on a level deeper than the rest of us.